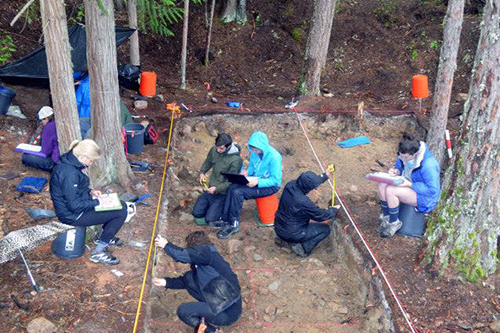 Clair Stover '14, left, on the bench, and other Hamilton students at work in British Columbia.
A student's hands-on passion for the past
For six weeks, Clair Stover '14 worked to uncover the floor of a pithouse in British Columbia, searching for artifacts that date back some 2,700 years. She was a student in a Hamilton College archaeology field immersion course, which was, she discovered, a great way to learn.
More >>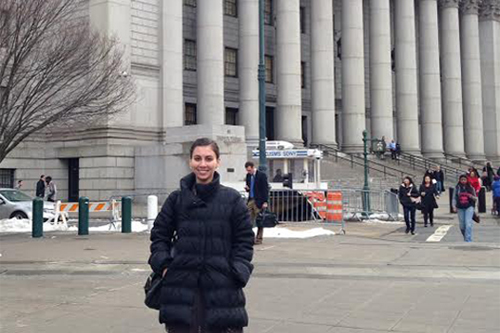 Ana Baldrige '12, who worked as a paralegal, in front of a New York City courthouse.
A graduate's progress: a Fulbright, then law school
Ana Baldrige '12 has embarked on a Fulbright English Teaching Assistantship in Argentina, where she studied abroad as a Hamilton College anthropology major. Baldrige says many of the skills it takes to be a prosecutor – her career goal – she learned from her major: researching, analyzing, writing and interviewing.
More >>