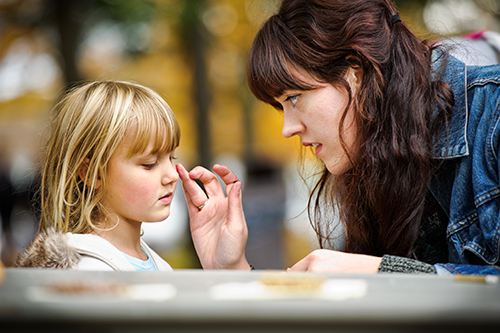 Kate Bickmore '15 paints a child's face at the Hamilton student activities Fall Fest.
A student engaged: art, research and independent study
Katherine Bickmore '15 says Hamilton College and its art department offer incredible support and opportunities to art majors who are willing to look for them. She spent a summer working with Katharine Kuharic, the Kevin Kennedy Professor of Art, to create a series of paintings that explores the relationships between women and the destructive and fertile qualities of the natural environment. A college grant funded her work.
More >>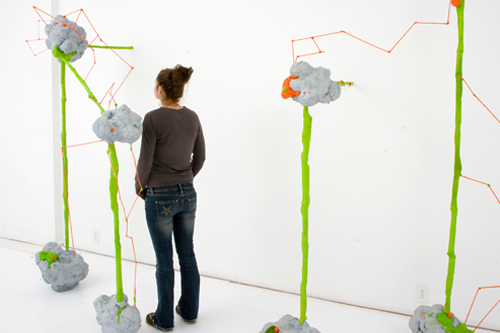 Jackie Brown '04 and one of her works.
A graduate's progress: making, studying, teaching art
Jackie Brown '04 is a working artist who earned a master's of fine arts degree from Virginia Commonwealth University's School of the Arts and is an assistant professor of art in sculpture at Bowdoin College. She works in drawing and sculptural installation.
More >>