Back to Printing at Hamilton College
NOTE: These instructions must be followed before proceeding to install the HP LaserJet 4015 printer.
1. The installer is located on the Software server.
Click on Go and then Connect to Server.
Enter academic for the Server Address.
Click on Connect.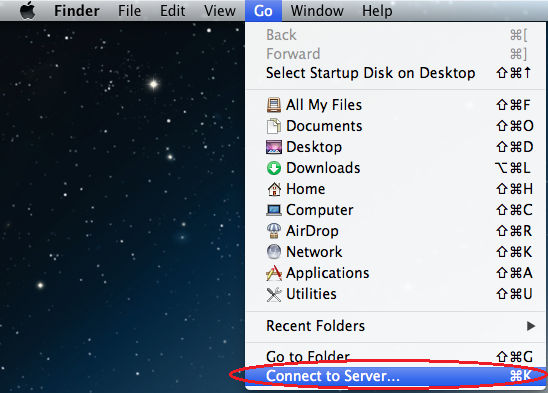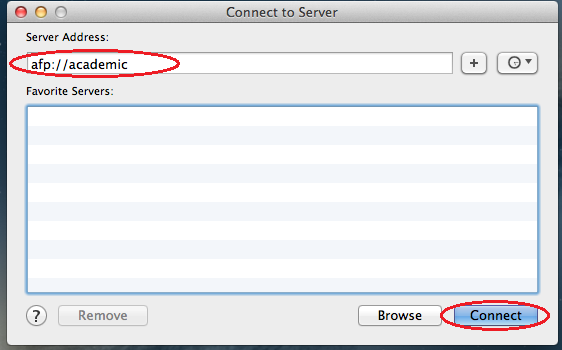 2. Click on Software. Click on OK.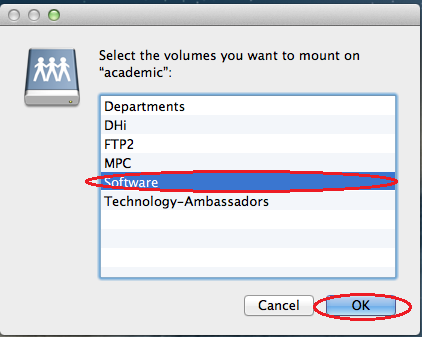 3. Click on the SW Depot folder.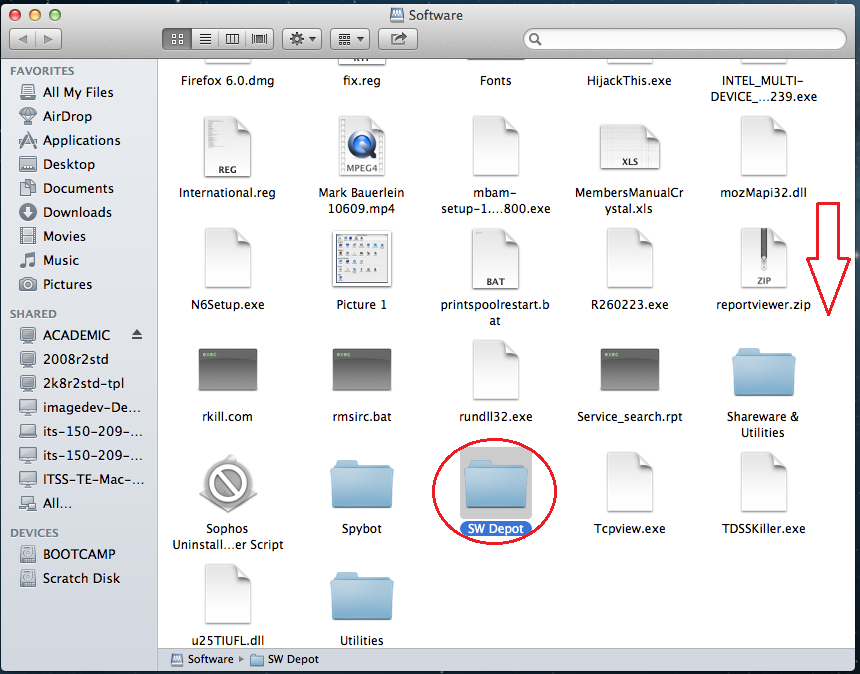 4. Open the HP P4010 Series-Mac folder. Double-click on the HP_LJP4010_P4510Series_CD1.dmg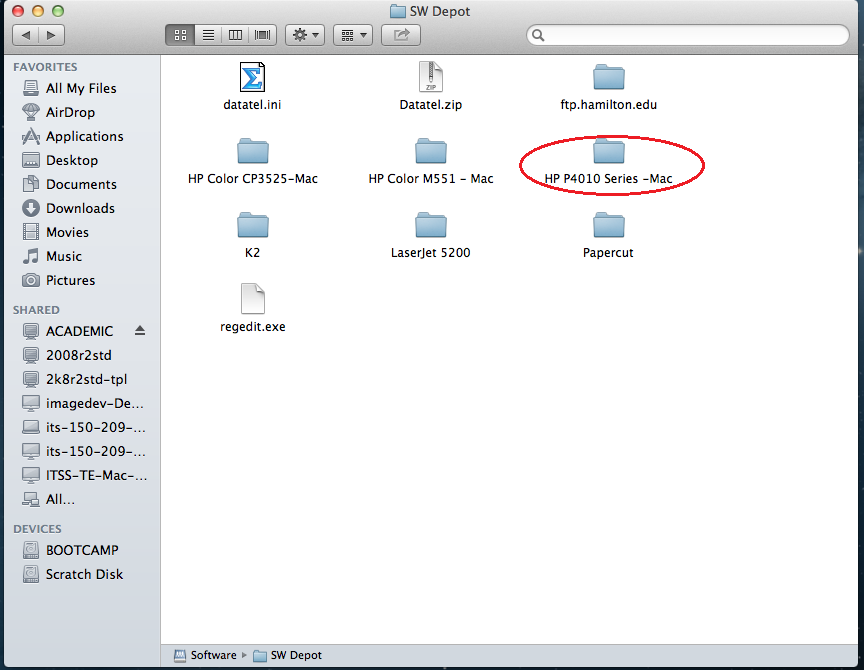 5. In the window that appears, click Open.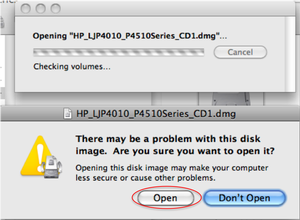 5. In the next window that appears, double-click the printer icon.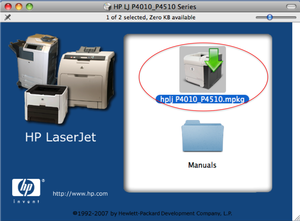 6. Click Continue. In the next window, be sure to Agree to the terms of the software license agreement.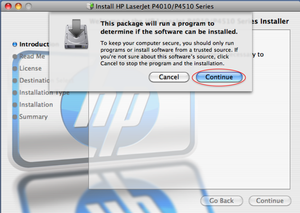 7. Select the Macintosh HD drive and click Continue.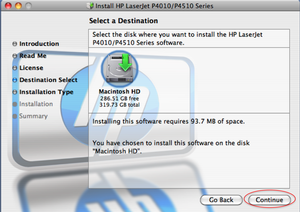 8. This will prompt you to enter your Macintosh credentials. Click OK.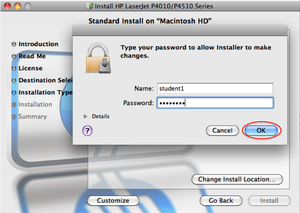 9. You have successfully installed the print driver and can now follow the documentation for installing the printer here: https://my.hamilton.edu/its/rc/its-ic-lab-printer-installation-for-mac-os-x-10-5x-10-8-x