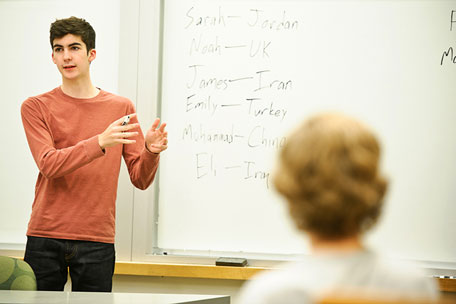 Mike Adamo '16 leads a mock UN meeting.
A history student's progress: rigorous work, better writing
The quality of the faculty clinched a history major for Mike Adamo '16, starting with a Russian history class first semester with Professor Shoshana Keller. "So when I started taking a few more classes in the department, I realized how great the professors were, and I just had to stick with it," says Adamo, who spent the summer after his sophomore year interning at the Alexander Hamilton Institute for the Study of Western Civilization.
More >>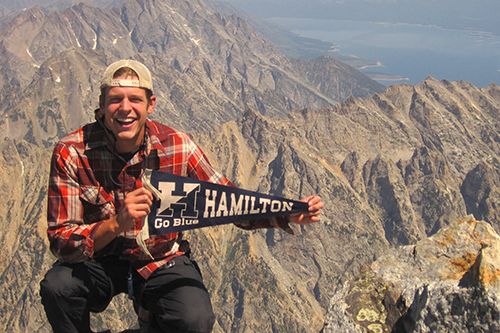 Jacob Sheetz-Willard '12 atop the Grand Teton mountain.
A graduate's progress: earning a master's, seeking to inspire
Jacob Sheetz-Willard '12 is studying the subject he learned to love at Hamilton College – history – in a master's program in American history at Utah State University. He entered the program as the presidential fellow for the College of Humanities and Social Sciences.
More >>