Return to the March 2012 Newsletter
E-mail notifications - Taking Control of Your E-mail
by Maureen Scoones
The number of e-mail messages a person processes in a day is on the rise. While we fear missing that all important e-mail, we can also become distracted by our e-mail (yes, we do have other work to do). There are a few settings you can control that may help you strike a balance.
Thunderbird Users
You can control how frequently the application retrieves mail.
From the Tools menu, select Account Settings.
Under the Server Settings and Check for new messages every xx minutes, you can adjust the number of minutes to suit your needs.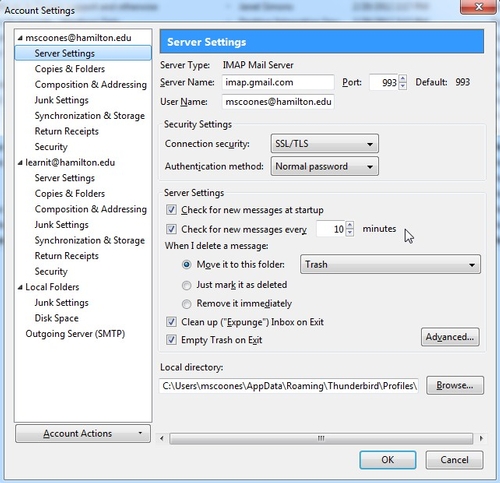 You can control the visual or audio reminders you receive when new mail arrives.
From the Tools menu, select Options.
On the General tab, adjust the options under When new messages arrive to suit your needs.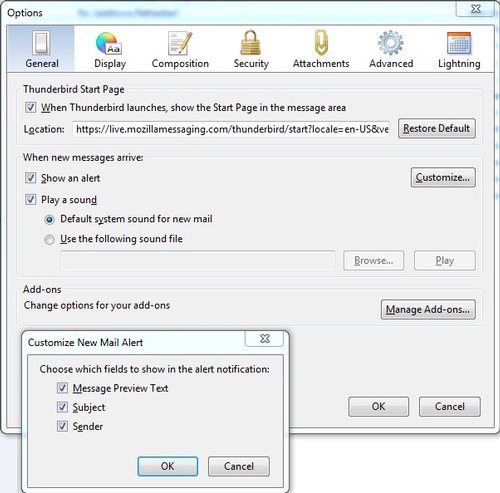 Web Interface (http://hillconnect.hamilton.edu) Users
In the web interface, as messages arrive, they appear in your inbox. Sometimes you may need to refresh your screen to see a message that arrived within seconds of when you last checked. However, there are notification settings you can use to control whether or not you see a little popup window or hear a sound indicating when new mail arrives.
Mac users can use an application called Gmail Notifier. Windows users can use the same application, or if a Windows user has Google Talk installed on his/her computer, it has built in notification options.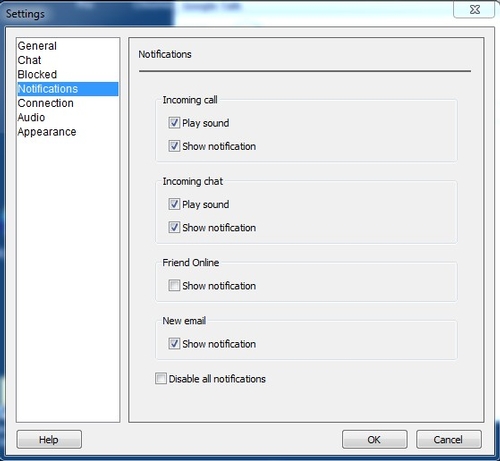 Google Chrome users can change a setting within the Mail Settings to enable desktop notifications.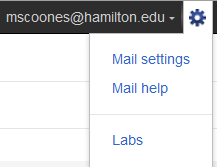 If you are easily distracted, you may not want to make use of these applications!