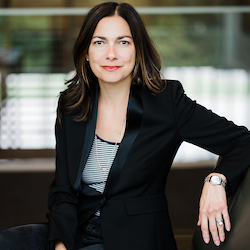 Welcome to the Ruth and Elmer Wellin Museum of Art at Hamilton College. The Museum stands as a synthesis of honored traditions and new ideas, celebrating the importance of learning through interaction with works of art and artifacts from a wide variety of regions and eras.
Architecturally, the building turns the concept of a museum inside out, revealing the inner workings of the institution and its collection for all to see. Art storage, conservation workshops, administrative offices, and teaching spaces are visible to museum visitors. Founded in 2012, the Wellin explores how the teaching museum of the twenty-first century can offer something valuable to an ever-expanding range of academic fields as well as furnish a wider perspective on teaching, learning, and collaboration through the illuminating lens of art.
At the core of our mission are exploration and experimentation. The museum is designed to be a teaching tool and a laboratory, with multiple spaces for engagement and for students to develop critical thinking and aesthetic discernment that will serve them throughout their lives.

As a teaching museum, the Wellin has worked to activate its holdings to engage the curiosity of students, faculty, staff, and the community, and advance interdisciplinary learning by introducing new ideas and perspectives to classroom conversations.

In 2022, the Wellin celebrated its ten-year anniversary. A special exhibition, Dialogues Across Disciplines, featured a selection of artworks acquired through gifts and purchases over the last decade. The exhibition highlighted the museum's ongoing commitment to building a globally representative collection that is reflective of the academic and cultural richness of Hamilton College.

Tracy L. Adler
Johnson-Pote Director


Mission Statement:
Through the lens of art, the Wellin Museum sparks dialogues across disciplines, inspires experimentation, and fosters creative inquiry.

Vision Statement:
Embodying the liberal arts experience, the Wellin is an interdisciplinary hub for Hamilton College and the broader community to discover the arts and form unexpected connections through groundbreaking exhibitions, a globally representative teaching collection, and engaging programming.