Wellin Collects
Recent Acquisitions from the Wellin Museum Collection
May 5 — July 26, 2015
Curator(s)
Susanna White
Associate Director and
Senior Curator of Collections
Ruth and Elmer Wellin Museum of Art
Photo Credit
Judith Eisler
Keith (Part 2). Oil on canvas. 72" x 96". Gift of E. M. Bakwin, Class of 1950. Image by Dave Revette. Copyright Judith Eisler.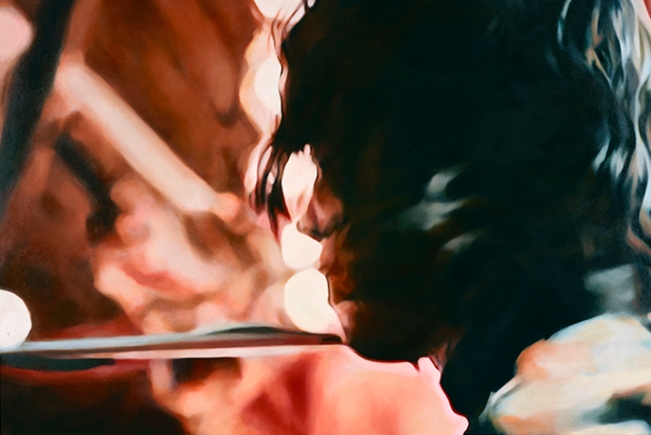 Overview
Since the Wellin Museum of Art opened in 2012, its permanent collection has grown through gifts and select purchases. This exhibition showcases new and recent acquisitions in a variety of media. A rich and vital teaching resource, the Wellin's collection is being carefully developed to introduce students to contemporary and traditional artistic movements and techniques, as well as to create opportunities for deeper study. The museum's curatorial vision is guided by our commitment to support a diverse range of academic disciplines at Hamilton College.

Wellin Collects features works by established artists including Carol Bove, Judith Eisler, Tony Feher, Rob Fischer, Alex Hay, Yun-Fei Ji, and Matthew Ritchie, as well as emerging artists such as Frohawk Two Feathers and Dannielle Tegeder.