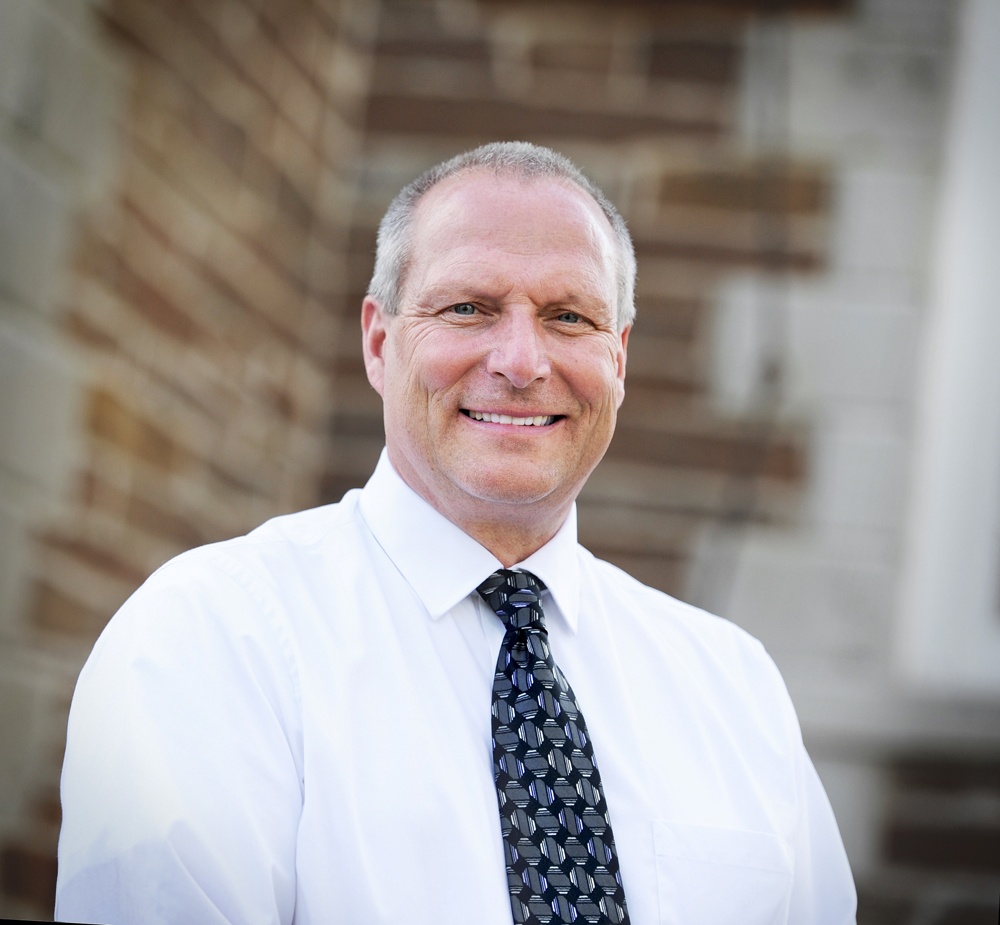 Dave Murray, head football coach at Alfred University since 1998, has been named the Mary Jayne Comey and Mac Bristol '43 Head Football Coach at Hamilton College.

Murray has an overall record of 151-99-1 in 24 years as head coach at Alfred, Lebanon Valley College and SUNY Cortland. He is ranked 20th on the Division III winningest active football coaches list by victories with 151. He replaces Andrew Cohen, who stepped down in February after two years at Hamilton.

"I am honored and humbled to be offered the position of head football coach at Hamilton College," Murray said. "To be a part of the Hamilton College community and to be associated with such a first class, prestigious institution is something my family and I look forward to."

At Alfred, Murray's last season with a losing record was back in 2002. He guided the Saxons to the postseason every year from 2004 through 2013, including NCAA Division III championship appearances in 2009 and 2010. Alfred earned a share of its first Empire 8 Conference title in 2009 and captured the conference crown outright the next year. He was selected the Empire 8 Coach of the Year three times.

"We are thrilled to have Dave Murray join our community," Hamilton's Director of Athletics Jon Hind '80 said. "He is well respected throughout the football world both as a tremendous teacher and, of equal importance, a great person. I am excited to have him leading our football program going forward."

The highlight of Murray's Alfred coaching career was 2010 when his team ended up 10-3 and advanced to the NCAA quarterfinals. The two NCAA victories were the first in program history. The trip to the 2009 NCAA championship was the first in 28 years for the Saxons.

In 2013, Murray led Alfred to a record of 8-3, including 5-2 in the Empire 8. The Saxons finished the season with a win against Cortland in the 2013 Eastern College Athletic Conference (ECAC) Division III North Central Bowl Championship game.

Under Murray, Alfred players received six Empire 8 player of the year awards and six Empire 8 rookie of the year honors. Two Saxons were voted ECAC Northwest players of the year and six Alfred players earned first team All-America recognition.

Murray took Cortland to the NCAA playoffs in his first year as a head coach in 1990. Prior to that, he was an assistant coach and defensive coordinator at Cortland from 1987 to 1989. He worked with the linebackers as an assistant at Dartmouth College for four years and was a graduate assistant coach for football and track & field at Ithaca College in 1983 and 1984.

Murray has been a member of the American Football Coaches Association (AFCA) for 28 years and is a member of the National Football Foundation. He is the chairman of the East Region for the Division III All-America selection committee and is on the national board of coaches that votes for the AFCA Division III Top 25 poll.

Murray played linebacker on the football team and earned a bachelor's degree at Springfield College, and he received his master's degree from Ithaca. He also has a certificate of advanced study in educational administration from Cortland.

Murray is a native of Scotia, N.Y., and is a graduate of Scotia-Glenville High School. He and his wife Karin have three daughters, Chelsea, Kailea and Megan.