Aubrey Coon '16 Studying Beach Nourishment
---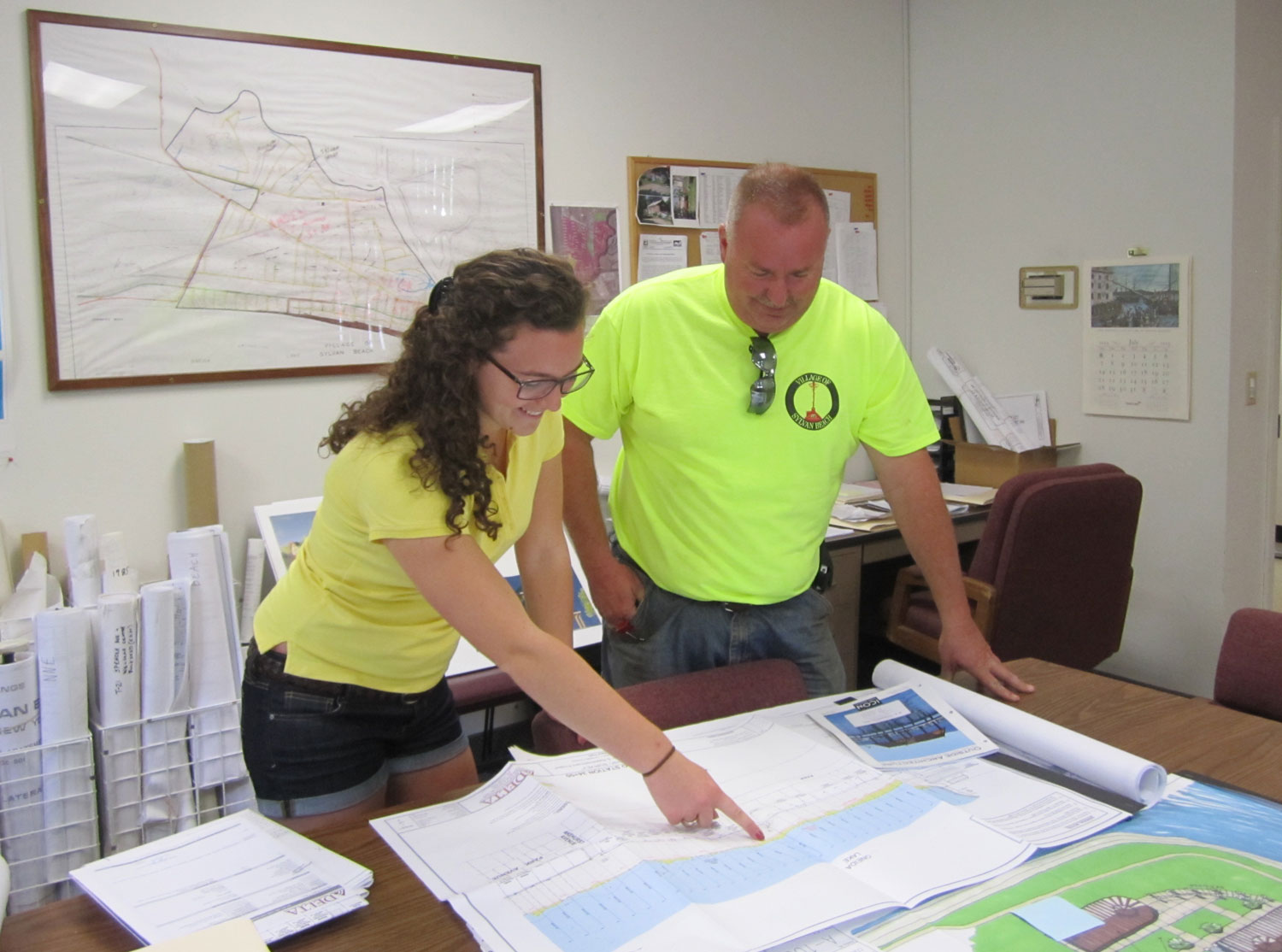 With support from the Geoscience Department's Dickson Rogers Fund, Aubrey Coon '16 is working this summer to help understand the sediment budget of Sylvan Beach, on the eastern shore of Oneida Lake.
Her work involves documenting the total amount of sand removed from the beach system, via dredging of Fish Creek, versus how much sand has been added to the beach in the past few years under a program of beach nourishment supported by the New York State Department of Environmental Conservation.
These efforts will help determine the sustainability of the beach nourishment project and its potential for expansion along the entire eastern shoreline of Oneida Lake. The shore has been eroding at an accelerated rate for about the last 50 years, with severe impacts on the environment, safety and economic health of the community.
Coon is working under the direction of Eugene Domack, the J.W. Johnson Family Professor of Environmental Studies. She is supervised by Village of Sylvan Beach Administrator Joseph Benedict and Aaron Faulkenburg of Delta Environmental.
Coon is a graduate of Camden Senior High School in Camden, N.Y.