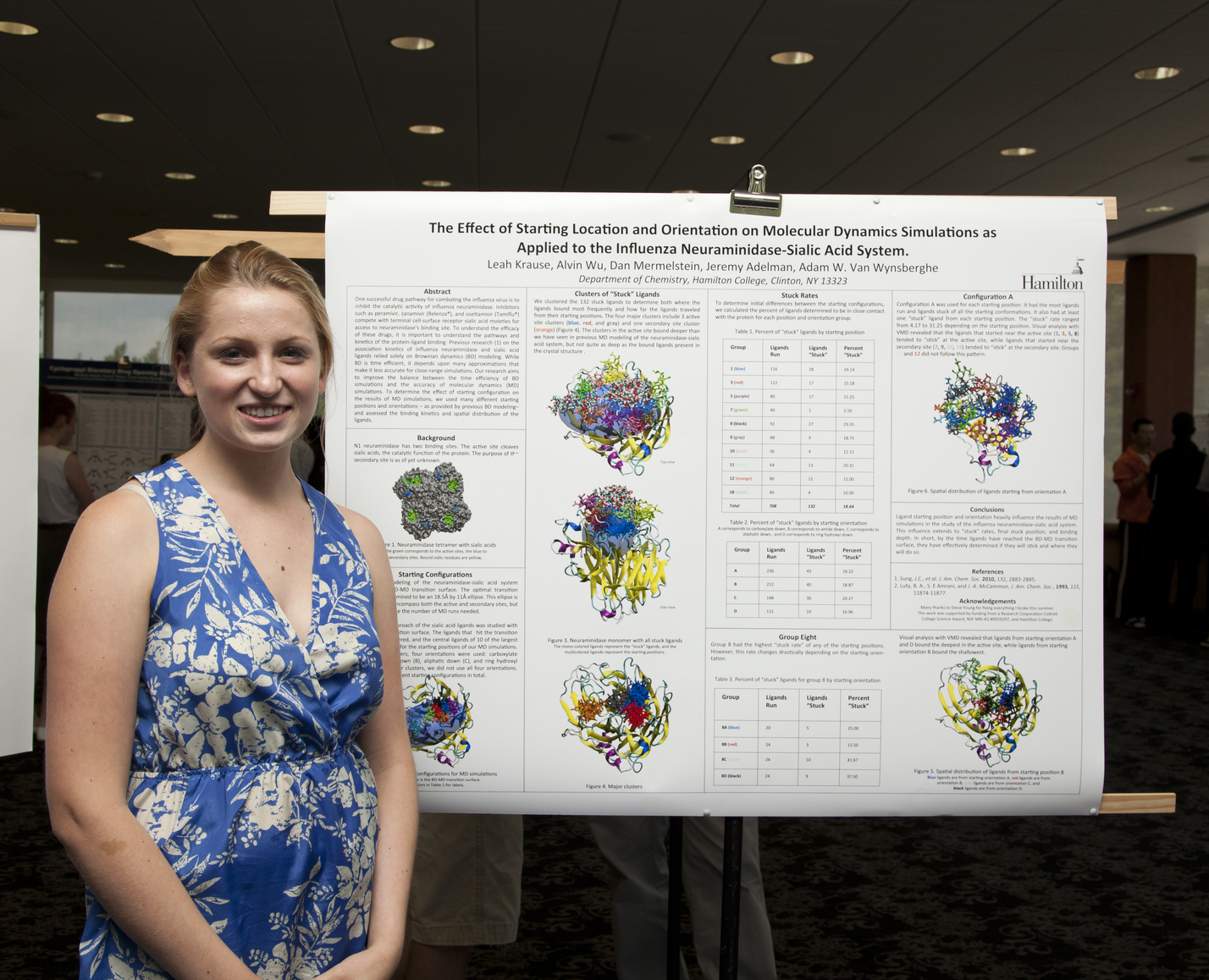 Rob Clayton '15 and Leah Krause '14 presented their research at the 11th Molecular Educational Research Consortium in Undergraduate Computational chemistRY (MERCURY) conference at Bucknell University. Both students have been working this summer in the laboratory of Assistant Professor of Chemistry Adam Van Wynsberghe.

MERCURY is a NSF-funded consortium of 18 chemistry professors at 16 different primarily undergraduate institutions across the country that share computational resources and host an annual conference that focuses on theoretical and computational chemistry carried out by undergraduate researchers. Students present their work in a short oral presentation and in poster format.
Clayton presented the poster titled "Investigation of Differences in Desolvation Energy Between Ligands" and included Carmen Montagnon '13 and Erica Losito '12 as co-authors.

Krause's poster was titled "The Effect of Starting Location and Orientation on Molecular Dynamics Simulations as Applied to the Influenza Neuraminidase-Sialic Acid System" and included Alvin Wu '13, Dan Mermelstein '14 and Jeremy Adelman '13 as co-authors.