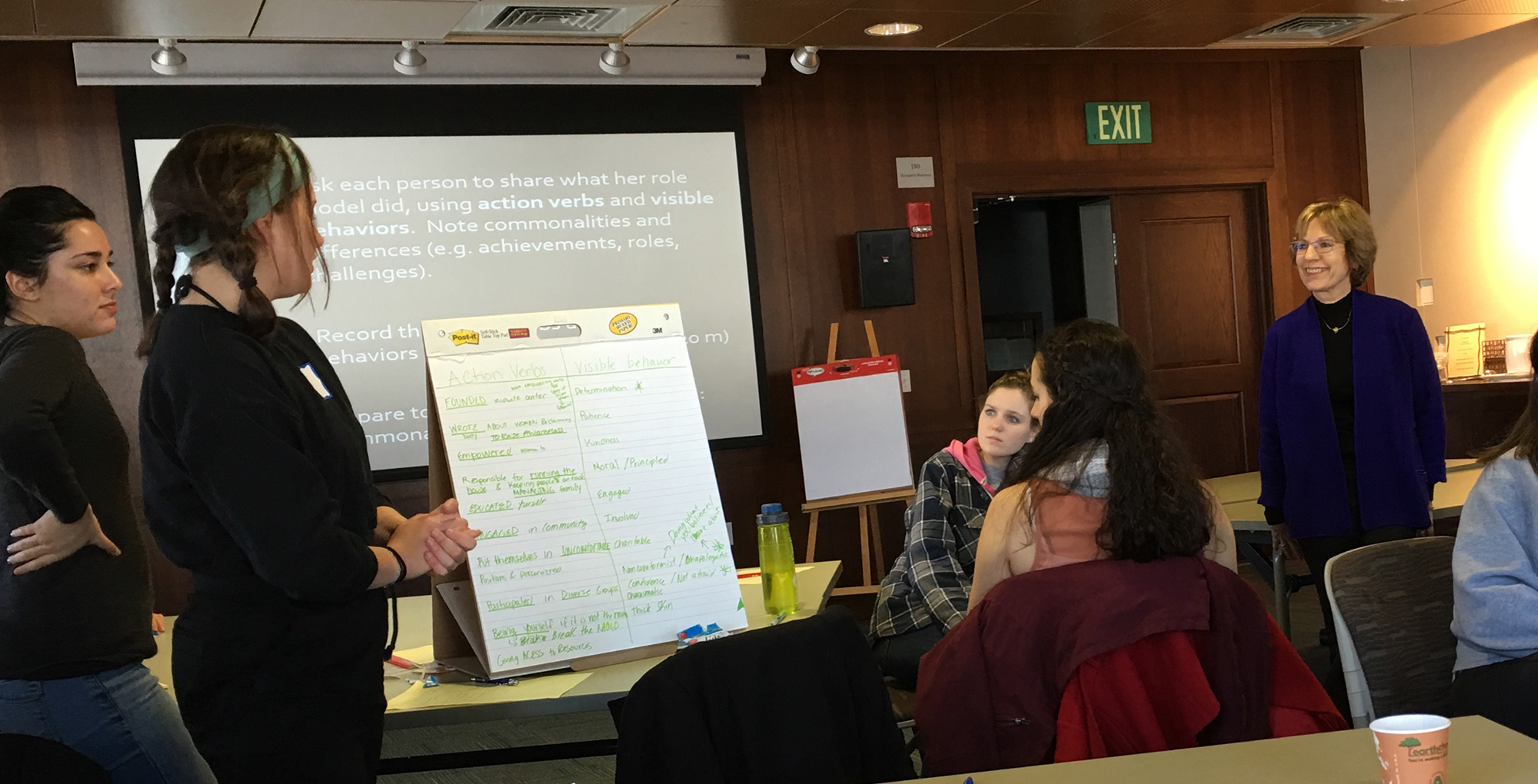 Former U.S. Ambassador Prudence Bushnell led a workshop focused on helping women discover their leadership skills and learn strategies on how to be heard on Feb. 20. Sponsored by the Dean of Faculty's Office, this was an opportunity for female students, faculty members, and community partners to learn from Bushnell's rich experiences as a diplomat, leader and educator.
Before the workshop, she assigned a personal journal exercise to help participants reflect on their own leadership influences and ways they want to make a positive difference. During the workshop, participants were split into pairs to discuss "When I Exercised Leadership" and "A Goal I Want Accomplished in 1-3 Years." Many participants described sharing their stories with their partner and the entire group as empowering. One student even commented on how rare and exciting it was to be in a room full of women celebrating each other's achievements.
While the workshop was tailored toward women, many of Bushnell's insights are applicable to everyone. Some of her key messages were: collaborate, don't simply accommodate; take charge and take care; and be tough when necessary. She also explained the difference between management and leadership. While management involves doing things right, leadership focuses on doing right things. Throughout the session, she shared some of her own personal transformational leadership experiences and lessons learned from events such as the 1998 Al Qaeda U.S. Embassy bombings.
Bushnell is Hamilton's Senior Leadership Fellow. She was the U.S. Ambassador to both Kenya and Guatemala. In addition to being named one of the 20 "All-time Greatest Feds" by Government Executive magazine, she also designed and has directed the Levitt Leadership Institute for the last five years.