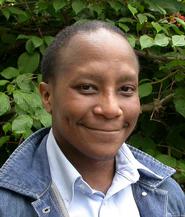 Hamilton College is mourning the death of recent graduate Joshua "Jicks" Hicks '09.
In an email to the Hamilton community, President Joan Hinde Stewart wrote in part, "It is with immense sadness that I write with news of the death on Friday, April 6, of Joshua 'Jicks' Hicks '09, who was a student at Gordon-Conwell Theological Seminary. A wonderful young man of great personal warmth and a talented singer, he came to Hamilton with Boston Posse 4, majored in religious studies and was a member of the Buffers, the choir and ELS. In fact, he sang on the first occasion when we met: at matriculation in Kirkland Cottage. He and I often reminisced about our joyful meeting that day. Those who knew him will miss his positive attitude, his smile and his beautiful voice."
The Boston Herald published a column, "Student's Sermon Lives on," which included an interview with Josh's father who described the family's pride in seeing Josh graduate from Hamilton.
There will be a wake from 3 to 5 p.m. and a funeral service from 7 to 8:30 p.m. followed by a reception at Christ the Redeemer Anglican Church, 188 Elliott St., Danvers, Mass., on Tuesday, April 17. Additional information will be posted as it becomes available.
Josh Hicks' April 16 obituary in The Boston Globe.
Reflections
Every group of people Jicks associated with at Hamilton felt like they had him pretty much to themselves. Members of ELS knew him as an Emersonian and anyone who sang in the choir knew him not just as a voice, but as a ringleader. For so many of us, Jicks' presence in the Buffers defined him--he was on our team and he was a 'Bo' through and through. But for all of that, even a cursory glance at the vast outpouring of support for Jicks over the past few days shows us he was so, so much more to scores of people. To us, that ability to engage, empathize, delight, and literally build communities around his infectious personality didn't just make him special, it made him essential to the identity of our group and our college. Whether it was Opus, a suite in Milbank, or center stage in Wellin, Jicks always drew a crowd. Jicks left an impression on over a decade's worth of Buffers. Collectively Jicks traveled thousands of miles with the group, lent his perfect pitch and voice to hundreds of concerts, and probably set a record for the most times someone has sung 'Signed, Sealed, Delivered'. On tours, through both good health and bad, Jicks won over complete strangers with his trademarked British accent and left such an impression that we've received heartfelt notes of condolence from people he met only once. His ability to connect with others was nothing short of amazing. One would sometimes feel a bit abashed speaking to Jicks. Not because it ever so much as occurred to him to abash another human being, but because he was such a quiet paragon of good. Because his tremendous joy in life never came at another's expense. Because he had as much fun as any of us could hope to have, without the stupid vices that for most of us accompany it. He was truly a brilliant musician, but that is not what we will remember him for. We will remember Jicks for the way he carried himself and the way that he treated others. Jicks led by example and understood better than most of us just how fragile we are, and how precious our time on this earth really is. Jicks lived with that every day. Instead of being bitter or angry about it, he chose to live life to the fullest, and always be his own person. Above all else though--more than his musical gifts, his faith, his wit, and his earnest zest for life-- Jicks was a great friend to us and to all. His tragic passing leaves us without a tremendous talent and spiritual compass. While these words hardly do justice to the legacy of such a unique and gentle soul, we hope that they can jog our memories so we can once again hear his infectious laugh, see his impish grin, and remember the short time we had together. We'll certainly miss our dear friend, but we know that wherever he is now, they just got a rock solid tenor and one truly good man. Rest In Peace, Josh.
—Charlie Warzel
I first met Jicks in an upper-level religious studies class during my senior year. I was impressed by his poise and self-assurance, traits that would be rare for most freshmen in a room of upperclassmen. I graduated, and years passed before I finally returned to the Hill for a walk around campus one summer. I ran into Jicks while he was working in the gallery, and to my surprise, he remembered me, years later, even though we had only shared one class together. Of course, I had not forgotten him. We talked with the warmth and ease of old friends, and as I look back now, I'm so thankful that we had that chance to catch up. I've never before felt such a sense loss for someone I knew only in passing. But, then, I guess it was impossible to know Jicks "only in passing." If you met him at all, you knew him as a friend. It was impossible to mistake or misplace his kindness, his smile, and his complete sincerity. I'll miss his light, but I have no doubt that he left behind a community of people ready to pay it forward.
—Sarah Lozo '06
I regret not having kept in touch as much as I should've with Jicks. He was such a wonderful human being. As a visiting student just at Hamilton for 1 year I got to know Jicks via the student forums and he was fascinated about my coming from the UK. We shared many experiences: accompanying him in his singing lessons, combining our love of music in a Jicks McEwan concert during his junior/senior year as well as just spending time. I really couldn't believe what happened. I'm just so glad to have known him and to have shared happy memories with him. My thoughts are with his family and those closer to him than I.
—Esther Arlidge-Ryan
At our class of '78 Reunion, I was asked to do a memorial for our deceased classmates. As a former Buffer, I asked for any other Buffers on campus during reunion to come and help with music for the service. Josh stepped right up, and followed up - asking lots of penetrating questions about the vocation of being a pastor. We corresponded a couple of times since then, though I didn't know he'd entered seminary...he struck me right away as an earnest, highly talented, and gracious person with a knockout voice. Grace and peace, Josh.
—Larry DeLong '78
Jix and I had a class together when I was a senior and he was a freshman, but I have no doubt I would have become acquainted with him even without that. He was one of those people everyone knew and everyone liked, and was a genuinely nice, friendly guy with a lot of talent. He touched a lot of people and will be missed.
—Erica Otlowski
Jicks was the kindest soul I've ever had the privilege of meeting. He radiated warmth and compassion. The world will be colder without him. He will be dearly missed.
—Allison Nichols
Josh was in the first class I taught at Hamilton, "Religion and Media." He had endless enthusiasm and always wrote reflective and interesting papers for class. And I know his creative energies abounded outside the classroom, in his music and moviemaking, friendships and faith. The world is a duller place without him.
—S. Brent Plate
I feel incredibly lucky to have gotten to know Jix during my final semester at Hamilton. We both took Celluloid Savior which meant that we spent about 3 hours a week watching a Jesus film and then 3 hours a week discussing a Jesus film with 6 or so other people. Things often got heated in our discussions but Jix always knew how to turn approaching arguments into calm and respectful discussions. As a class, we chose to create our own Jesus film rather than writing a 20-page paper (thanks HB!). There was absolutely no hesitation on any of our parts that Jix would play Jesus, and evidently, his joyful, caring and charismatic personality embodied that role perfectly. He was a wonderful person who touched and changed the lives of so many, including those he only knew in passing.
—Hannah Riviere-Platt
The first time I met Jix, he kissed my hand. I've never met anyone else who could charm like he could and the charm was genuine - unlike the British accent Jix was speaking in when we met. Since learning of his passing, I've been trying to remember as much as possible - his laugh, his grin, his voice, his guitar, all of his allergies, his impeccable clothes, his excellent taste in music and movies, his love of the color green... every breakfast, lunch, dinner, party and concert ... Thinking of Jix makes me miss him, missing him hurts, and then I get his impression of Kermit the Frog singing "Rainbow Connection" stuck in my head. I wind up smiling instead of crying, because every memory I have of Jix is a happy one.
—Brittany Gross '10
I remember so many things about Jicks, many small details of which have been coming back to me over the past 4-5 days since I heard the news. Jicks always amazed me as someone who could be friends with everyone, yet he never made you feel, because you were one of the many, many people he befriended, that you were unimportant, that any of those friendships were shallow or insincere. They were always genuine, because Jicks was genuinely, completely interested in others. And I think the outpouring of sympathy and memories from so many at Hamilton attests to this. How he managed to touch so many people, so genuinely will never cease to amaze me. As so many others have said, I am better for it, and I can only aspire to be like him. I remember my senior year that Jicks created a kind of "breakfast group"--a group of people he knew whom, based simply on schedules, he brought together to start each day together. More than befriending everyone, he made us befriend each other too. He didn't just draw people in; he created community among everyone else, too--just as, even now, his memory seems to be bringing everyone together in mourning. I remember I had often felt that breakfast was the last time I would want to be sociable with people I did not know, but Jicks' cheeriness, positivity and genuine warmth completely converted me. No one could not be a morning person when there was the opportunity to start your day with a hug from Jicks (and possibly a taste of his pomegranate juice + soda concoction!). Some disconnected things I will remember about Jicks, that I would like to share: His laugh. So unrestrained, so joyful, so appreciative of everything about life right in that moment. His love of all things film, especially The Godfather films. The beginning of The Jicks Show. How else to cement the wonderful culture of Cafe Opus than to have Jicks casually playing his guitar and singing while others listened, socialized, and worked? I may not experience the loss of Jicks on a daily basis, but it is hard to imagine a world without him in it. I take comfort on these remembrances and in the way he really does seem to continue through the memories everyone is sharing here.
—Lindsay Martin '07
I had the pleasure of having both Geoff and Jix as my RA's during my time at Hamilton. As a Freshman, one of the very first people I met upon moving in was Jix, although he jokingly introduced himself as Reginald, which confused me for several weeks. He deemed me "Roo" for no reason either of us could discern, and just this last week he sent me a FB message saying "I was just talking with someone about the Hunger Games, and I said "DANGGG IT, I'm going to write Linda!" - I trust you read the book, but the character Rue! Roo! You = Roo! That made me happy!" The message made me smile from ear to ear. After his graduation I did not see Jix for 2 whole years, but in the last month he found himself in DC and we were able to meet up for an afternoon. I was so happy to see him, and now after hearing of his passing I am even more grateful to have spent some time with him. We talked for hours, and as always he was so easily able to pull me out of a funk and see the glory in life. When I found out I sat outside and mourned, but the sun was so strong on my face, I felt it could only be him shining down on me. I will miss him a lot, but I know that he touched my life and the lives of so many others with his beautiful personality. We are all blessed to have known Jix, and I will cherish our friendship forever.
—Linda Di Bernardo '10
Jicks was one of those rare human beings that took the time to know each and every person's name with whom he crossed paths. The world will miss such an incredible person. I feel lucky to have known him.
—Rebecca Yaguda
It's rare that you find somebody who embodies pure joy. And I'm not just saying this because he's gone and I want to offer trite platitudes in his memory. His smile beamed out of him and went right through you, sharing the spotlight with one and all. His laughter bubbled over in explosive bursts that captivated anybody within earshot. My conversations with him were few and far between, but I always walked away feeling a little lighter. Because whenever you encountered him, you left a better person. Now, the world seems to shine a little less, and we should all do our best to remember his glow and pass it on.
—Nicole Edry
Jix had the kind of personality that could light up a room. I've never met anyone who was so warm and so universally adored. Words can't really express what he meant to us, but his energy, his humor, his voice, and his heart will most definitely be missed.
—Ben Rose '09
I did not have a good high school choir experience. And so I was reluctant to audition for the college choir when I arrived at Hamilton. Still, my dad convinced me to sign up for an audition over a call home during orientation. At my audition I met Joshua Hicks. He befriended me in that first moment and gave me more than he ever could have known—a sense of belonging on campus and in a choir I was not even sure I had made yet. What choice might I had made if I had not met Jicks that day? I am eternally grateful I'll never know. Over the next two years, we shared wonderful times together and many of my college firsts—my first visit to the music library, my first McEwen breakfast, my first barn concert, my first choir party, my first choir tour, my first Buffer Party, my first Buffer Cotillion, my first Class and Charter Day. When he found out I loved girl group oldies he learned some on the guitar. And then he asked me to join him at one of his Cafe Opus shows. I remain touched by that invitation years later—his celebration of my voice. Our renditions of Be My Baby and One Fine Day will always warm my heart. And when I told him I wanted to start an a cappella group he listened to me, believed in me, and encouraged me to reach out to my classmates. And when I did, I found choir classmates and friends who shared my aspirations. And when we formed Duelly Noted, Jicks was among our greatest fans. Jicks brought people together just by entering a room. He gave only the truest of hugs. And he defined Martin's Way friendliness. I'll miss his green v-neck sweater, his green converse sneakers, his green baseball cap, his guitar in hand, his music, his smile, and his laugh. I'll carry with me and share his message. Thank you for your friendship and love, Jicks. My Hamilton and world are a better place because I shared them with you. Rest in peace.
—Alison McLaughlin '11
Jicks was someone who could make you happy by just being there. He brought music, a great sense of humor, and fantastic discussions to the Hill. And he was a great friend. May his memory be a blessing. I know I was blessed for knowing him.
—Jamie Wildstein
Joshua was a wonderful man, and I'm so sorry to see him go. My thoughts and prayers go out to all of his family and friends. Josh, I feel so lucky to have met you and to have had the tremendous opportunity to sing with you and just talk to you in general. You were such a wonderful person, and I wish I'd been able to spend more time with you and had gotten to know you a little better. God Bless You Josh.
—Zachary Mills
His laugh is an indelible memory; I remember it exactly. Having a passing word with him at Beinecke is a picture in my mind. The Posse Retreats are cherished memories. Jix, I love you and pray the LORD cradles your wonderful spirit in His arms.
—Rakeem A. Chapman, MCJ '07
When I think of Josh I immediately think of his laugh. He spent a summer working in the gallery and I could hear him laughing throughout the day. He had the most lyrical laugh and the most wonderful smile. I feel fortunate to have known him and will miss his visits.
—Susanna White
Jicks was an exceptional human being. Our days were brightened, just by knowing him, and I feel fortunate to be able to count him amongst my friends. I met Jicks having arrived early for the Adirondack Adventure trip in 2008, having come from a different country, Jicks made me feel at ease with cheery demeanor and open hand of friendship. He was a great friend to talk to, and extremely passionate about his music. I was lucky to have known him and feel proud to have shared so many good memories together.
—Murtaza Jafri
What always stood out to me the most about Jix was his absolute willingness and interest in being friends with all of us. When I was a freshman joining choir I had no idea what I was getting into, but as I was wondering through Opus getting ready to go audition, Jix found me and introduced himself. He told me I'd do well, and he told me we'd be friends. And we were. Later that night, sitting in the diner, he told me to talk to him about anything I wanted to. And I did. I saw him do this each year as the choir got a new group of recruits. He made sure all of us felt welcome. Whenever I saw him (and this was almost always somewhere on the Dark Side with his guitar out and a song flowing) he gave me a hug. I will miss all of the little things - that crazy laugh, the bright green sweaters, the tea parties, the accents, the music - but I know that Jix spread his message of unconditional love wide. It will live on in all of us that knew him, no matter for how long.
—Annie Gilliland '09
Sometimes in the tragedy of the moment, you miss the most obvious point. While our dear friend Jicks left us far too soon, we now know he left us on Good Friday. Since he was attending seminary, I think it's a fair guess that perhaps the Lord could go on with one fewer messenger on Earth but needed another musician on the other side.
—Niels P. Lesniewski '07
I first met Josh after walking offstage of the Orientation Concert my freshman year. He shook my hand and with his infectious smile said, "Great drumming man, we need to talk". We ended up talking for several hours about Hamilton, about life and our shared love for music. I had the great honor of performing with him on Class and Charter Day at the end of my freshman year and seeing him sing with the Buffers on various occasions. He had such an angelic voice, commanding stage presence, and the kindest of all hearts. Sometimes you get this uplifting feeling when you are around someone - that all they strive to do in life is to give unconditional love to others - that it is their mission to make the world a better place and to make everyone around them happy. Jicks had that special something; that god-given grace and warmth that so few are endowed with. Josh, while it pains me that I didn't get to say goodbye one last time, I can't wait to see you again, god bless you.
—Matt Nudell '11
I don't remember the first time I met Jicks, but I remember the countless times after that that I heard his laugh, sang with him, hugged him on Martin's Way, or had a drink with him at the pub. Jicks knew everyone on campus, and yet, when you spoke to him, you got the impression that you had his undivided attention, that you mattered, and that he really cared what you had to say. His laughter was contagious, as was his kindness, and concern for others. Jicks was my RA for the summer of 2008. A couples weeks into the summer, I returned to my stifling hot Bundy room and found it trashed. There was broken glass everywhere, my dishes were smashed, and papers littered the floor. Outraged, I hastily concluded that my room had been vandalized and went to find Jicks. He entered the room and surveyed it seriously. Then he turned around, gave me a quizzical look with laughter in his eyes said, "Did you do that this morning?" He pointed to my desk where several pieces of bread had been ripped into small pieces and then stacked. Next to the desk a circular hole had been gnawed in my window screen. "No!" I exclaimed. "Well then, I'm thinking it was the squirrels!" He laughed at me then, not in a mean spirited way, but at the ridiculousness of the situation. I had to laugh too. In my indignation over the mess I'd failed to recognize all the telltale signs of Hamilton's boldest rodents. I have so many good memories of Jicks, but what stands out in each of them is his genuine concern for others and his penchant for laughter. Jicks led by example, and he taught each of us how to find the joy and good in any situation. If there is anything good that can be brought about by such a tragic and sad event, it is how Jicks has once again united the Hamilton community. Jicks showed friendship and love to everyone he met; I hope he realized how truly we all loved him back.
—Caroline Sprague '09
Jix was the first person I met at Hamilton. We got in touch through the new student forums and spent the weeks leading up to Hamilton chatting online. I will always look back and laugh at how he fooled me into thinking he was British -- typing in British English over the summer and adopting a British accent for the first several days of school. But that was Jix - loving life, and loving that he could put a smile on another person's face. I will remember his music, his compassion, his kindness, and above all, his positive attitude. I, like so many others, am a better person for having known him.
—Sarah Patterson
I just want to send my condolences to Jick's family. He was the most friendly, happy and cheerful person I knew at Hamilton. I will not be surprised when you can make a book with all the comments you will receive about how wonderful he was. We were all certainly blessed to have known him.
—Crystal Simonds
I did not have the pleasure of ever meeting Joshua Hicks, but from what I have been hearing about him on this campus, his presence will surely be missed. As a member of Hamilton Boston POSSE 11, I can say that we have lost one of our own. May God bless his friends and family, and give them the strength to keep fighting.
—Kayla
I just wanted to add a simple note to Jix's Hamilton family. I was his high school counselor in Massachusetts. I remember with much pride and joy when he was awarded the Posse scholarship and his acceptance to Hamilton. I will cherish the times we spent planning for his college experience, cheering him during his band playing days, emailing/phoning/Facebooking during his college days and waiting with baited breath his acceptance to Gordon. How gladdened I would be to hear his kind, cheery voice on the other end of my cell! I am so fortunate to have had this very special young man in my life. I am reading your statements and feel you are echoing all I experienced. How blessed we all have been.
—Diane Merrill, Quincy High School counselor (ret.), Quincy, Mass.
Jix- Your kind spirit always radiated even on the darkest days in update New York. You are a classy man with talent and endless love to give to those around you. I will always remember your friendship and look to you as an example of true character.
—Nicole Barrett
At the very beginning of my junior year, I remember sitting outside of McEwen Hall on one of the tattered couches. I was starting the semester feeling a little bit lost and isolated, when seemingly out of nowhere--there was Jicks. He quickly sat on the couch with me, and we talked through what I was going through--his smile was infectious, and he made me laugh--soon I wasn't thinking about what had been troubling me. I will never forget that conversation; not only did Jicks cheer me up in that moment, but he helped me get back on my feet by inviting me to join ELS, which framed my social life at Hamilton for the next two years. Jicks was one of my true friends at Hamilton; I loved seeing him at ELS meetings, talking to him at our Southside RA dinners, singing and jamming in Milbank over breaks and stealing that golf cart that one afternoon… I always admired his positive attitude and was thankful for how he would pick me up when I was down. I miss his humor, his kind words, his constant encouragement, his love for music… I didn't know it when he sat down on that couch with me, but he would change my life and help me become a better person, and for that, I am grateful. Jicks--you are dearly missed.
—Lisa Fontes
Jicks was a great friend, and I will miss him dearly. His optimism and enthusiasm for life are an inspiration. He was always smiling, joking around, and included everyone--it seemed like he knew everyone on campus! I will always remember our mutual love of the Beatles and our endless quoting from the movie "Help!" I send my love and prayers to Geoff and the rest of the family.
—Chelsea Bryant
Jix was one of those rare and exceptional humans who made every person he ever spoke with feel special, interesting, and important. I, I'm sure like many, will remember that legacy and strive to be more like him in that way. He left the world a better place, I'm sure in more ways than I knew. To Hamilton, he brought a lot of joy and warmth, and we're lucky to have known him!
—Mariam Ballout
I was sitting in Opus, a freshman suddenly realizing the meaning of "work." Jicks was at a nearby table, much more composed. I looked up, and he was smiling at me. When he saw me smile back at him, he said, "Do you wanna be friends?" He then introduced himself to me as, "J to the I to the X" and started giving me a huge smile every time I saw him. If we ever found ourselves in neighboring booths in McEwen, he would lean over the back of the bench and chat with me, as though there was no way this silly barrier would stop him from having a conversation. His ability to make those around him feel welcome is unrivaled, and his bright smile and sparkling personality will be sorely missed.
—Jeannie Folan
Jicks was a truly unique person - his smile was infectious and he spread his love for life to all of his classmates. He will be truly missed.
—Mia Cakebread '10
Thinking back to all the people on the hill who I would pass by on a day-to-day basis, in memory Jicks stands above them all, obviously not for his own stature, but for the incredible contagiousness of his smile and endless flow of positive energy that would radiate upon all who passed. It's true - I clearly remember seeing a smile pop up on anyone who shared a high-five or a friendly word. It is a loss for everyone to have such a radiant man taken from the earth. Jicks, we'll miss you deeply.
—Taylor Burt
I don't think that anyone was kinder than Jicks at Hamilton. He truly listened during a conversation and never seemed distracted. It didn't matter if you were a close friend or an acquaintance; he made you feel valuable and worthwhile. The world has more light and love in it because of him.
—Fiona MacQuarrie '09
I lived with Jix for about three months in our sophomore year, until he went home after an allergic reaction to some turkey sausages. I've had three anecdotes about him running through my head these last few days, I share them here. The first time I can remember that we really hung out was a concert: the John Pizzarelli Trio in Wellin Hall. During their song "Straighten Up and Fly Right," they went into a call and response solo bit between a guitar and a piano. Jicks, the friendliest guitar player I'd ever met, and myself, a pianist, sat there staring at the performers and each other with our mouths open. When the solo was over, he and I were among the loudest cheers and applause. The first day we lived together, Jicks pulled out a bass guitar he'd started to play that summer, and I pulled out my guitar which I'd picked up at his suggestion, and we played "Tears in Heaven" together, him improvising a bass line, me playing Eric Clapton's guitar part with occasional embellishments. It remains one of the more poignant musical experiences of my life - it just coalesced, instantly and perfectly. The last time I saw Jicks was just over a month ago - I was in Boston for an audition, and we managed to meet up for dinner with my aunt. We spent the entire evening having an utterly serious discussion while randomly swapping accents - he and I switched between Cockney, British, Irish, Australian, and German with no prompting, no pattern, and no care. Jicks, you are dearly missed.
—Chris Boveroux '08
I had the honor of becoming acquainted with Jicks during my senior year at Hamilton. As an RA I met Jicks during freshman orientation, and we became fast friends due to a shared a love of music. There are so many blessed memories I have of Jicks, from our time playing in a Radiohead cover band to all of our escapades on choir tour. However, I will always remember the way in which he used to walk across campus on a regular basis with his guitar in hand. His goal was simple: spread his love for life and brighten everyone's day. He ALWAYS accomplished both and more. Every time I saw Jicks I left with a smile on my face and warmth in my heart. A renaissance man in every way, it was clear to me that his main goal in life was to bring hope and light to those around him, whether through music, a kind word, or through his infectious laughter. He was an inspiration to everyone who was blessed to know him and I know he will be missed by all.
—Adam Morris
I am truly blessed to have known Joshua as a sincere, gifted and respectful friend. His faith, unique sense of humor and unforgettable smile served as a comfort without him having to speak a word. Our common passions for music created memorable times in the HC Choir, Christian Fellowship and at the chapel. Whether Jicks played percussion or his guitar as I played my violin, never will I forget our fun jam sessions which took place either at the chapel or Milbank Hall. Although this is devastating news, I take comfort in the fact that Jicks' future plans and endeavors have not been disrupted, but made eternal; and love for film and music now being shared with the One who granted him these passions and gifts as he forever sings and dwells in the presence of our Lord.
—Cindy Reyes
This is beyond terrible. Joshua was one of the sweetest spirits who ever graced Hamilton, a wonderful young man.
—Scott MacDonald
A lot of my close friends were involved in a cappella groups, choir, and ELS, so Jicks and I crossed paths often. When I first met him, I was a freshman at a party in the Minor Fac Apt, and he was there either warning me that the RA's were about to break the party up or was the one breaking the party up (it was a long time ago and unfortunately my memories from the night haven't held up so well.) What I do remember was being freaked out. After joking with me about how the RA's might have to call my parents to report underage drinking, he laughed and reassured me that he was only messing with me. It was a small interaction, but for whatever reason it helped me feel comfortable opening up socially on campus and definitely had a hand in shaping my overall amazing experience. I always enjoyed hearing him sing at concerts, and never once remember seeing him without a smile on his face. The Hamilton community has lost an incredibly kind soul, and God has just gained an amazing angel. I am truly sorry for your loss, and keep your family in my thoughts and prayers.
—Zach Rosenbloom
On my way home from work today, I listened to the music Jix played for the WAG CD in the Spring 2009. My boyfriend, now fiancee, was editor-and-chief of the satirical magazine. In the spring of our senior year, he decided to record a cd for the magazine, and Jix did all the songs for it. I remember that day in the studio with Jix strumming on the guitar and singing always with his unforgettable smile on his face. I played his songs today to remember the fun times of that day. In all the grief I have felt in the past few days since his passing, it was Jix and his music that put a smile on my face. Jix could always make you smile and laugh no matter what kind of day you had. I feel honored to have called Jix a friend; his presence made my world brighter.
—Casey Green
The choirs of angels are receiving into their company one of the most joyful individuals I have known...and they will love the beautiful voice and spirit of Joshua Hicks. As someone who set out to change the world, that is exactly what you did, Jix. "A single sunbeam is enough to drive away many shadows" ? St. Francis of Assisi ...so many prayers for family and friends - the light that Jix brought into the world will now shine down on us from heaven. We will be having a musical gathering on campus to celebrate your beautiful life ... and expect to hear strumming and singing when we look up to the skies. 10/3/84 - 4/6/12 (Jn 4:24)
—Clare Browne '12
Jix was one of the first people I met at Hamilton, and in the years since, he has remained one of the kindest, loveliest people I've ever had the pleasure of knowing. He was a true gentleman--and his music, his laughter, and his wonderful smile will be truly, truly missed. He brought so much joy and happiness to everyone who knew him, and he made the world a brighter place just by being in it. Rest in peace, my dear friend.
—Sarah J. Maas
I will always remember Jix's smile, his boundless kindness, openness, and his genuine interest in everyone he met. I feel privileged to have called him my friend, and I have no doubt I'm a better person because of his friendship.
—Heather Montana
I learned of Jick's passing through some friends on Facebook. Though he was not a close friend in any way, his presence on the Hamilton campus was known and felt - He was one of those people who made Hamilton the warm and accepting place it lays claim to being. My sister called me shortly after hearing the news and I told her that a classmate had passed away and mentioned his name. Even she, who had only visited campus a handful of times, remembered him immediately and sounded wistful remembering how friendly he had been. I wish all of us had thought to spend our days as college students with such friendliness and joy that others who've met us so few times might remember us that way always. He will be in my thoughts. I hope his loss is comforted by the knowledge that he left this world a kinder place.
—Ann Bickerton
I met Jicks when I first became an ELS member and saw he made everyone feel at home. You can't help but be pulled toward him because he made everyone around him happier. His laughter and his smile were both contagious and quirky. We lost a truly amazing person. I, along with the rest of ELS, am saddened and will greatly miss him.
—Shelley Sauerhaft '12
Jicks was a bright light during my senior year at Hamilton. No matter how tired or stressed I was, Jicks would flash his smile, give me a big hug and suddenly my day was better. I've met few people in my life who possess the warmth and kindness that Jicks displayed every day.
—Sarah Schmidt '06
I was devastated by the news of Josh's death. He was one of the nicest and most interesting people I ever met. I was planning to invite Josh back to Hamilton next fall to talk to my class on Film and the Classics, and I deeply regret that I will not be able to do so. I shall miss him dearly.
—Carl A. Rubino, Winslow Professor of Classics
Jicks always made people feel comfortable and welcome with his easygoing, friendly demeanor. He was the type of person to remember everyone's name and always greet them with a smile. Plus, he loved his music! I'll remember him as relaxed, happy, and strumming on his guitar.
—Emily Van Hook
"Jicks" was special! He was such an inspiration and demonstration of genuine joy and applied passion. He generously blessed the Hamilton College Chaplaincy with his infectious smile, his musical talents and gifts so perfectly combined with his endless dedication and kindness. It is with utmost respect and treasured memories that we reflect on the incredible privilege of sharing life moments with him. The gift of Joshua Hicks forever remains a gift to us all. Our thoughts and prayers for comfort and peace are with his family, friends, and all who mourn together with us.
—Roxanne Bellamy-Campbell, Ph.D.
For many years I saw Josh's smiling face come through the diner at Hamilton. Each time (almost daily) he was sure to ask me "How are you Nicole?" and we would often have short convos about school and my son whom I was pregnant with. He was the most polite, happy person I've EVER met. He surely would bring my stressful day to a smile...He will be missed dearly~! I'm comforted by knowing he will be another Angel in the sky. R.I.P my friend ~
—Nicole Wadsworth~ (From the Howard Diner)
Although I didn't get a chance to get to know Jix as well as I wanted, I knew enough to appreciate what a wonderful person he was. To this day, he is one of the most genuine and kindest person I've ever met. He will be greatly missed by the Hamilton community and anyone else who had the pleasure of being in his company.
—Suman Sarker '11
A friend and a fine, sweet man. My wife Britt and I will miss him. It's reassuring to know he came from God. He lived in God and he went to God.
—Jon Hysell '72
Jix was an amazing guy. He had the talent of making everyone smile, regardless of whether or not you knew him personally (even though it seemed like he knew pretty much everyone). I recall one instance when we were working at Hamilton over the summer-- some friends and I joined Jix to play some music and chat on College Street in Clinton. A couple walked by with their child who was crying (loudly) and Jix, in his almost humble, yet regal way, played his guitar and sung to the child, who at the end of it, left smiling and laughing. And that's the guy I choose to remember. He will be missed.
—Charles "Siege"Santiago, Jr '09
Josh was one of the most polite and friendliest students I ever had the pleasure of meeting. I never saw him look anything but happy, and he would always stop and chat to me. I am just so very sad. He was much too young and had so much to offer. I am thinking about his brother Geoff, and of course, his parents. I hope they will know just how much he was thought of at Hamilton, and how he will never be forgotten.
—Janet Turvey