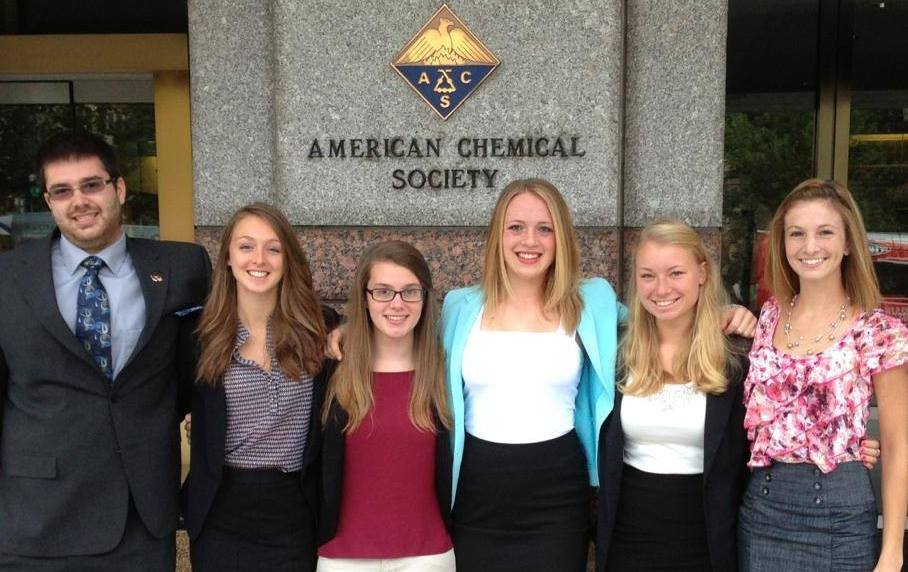 After an extensive and competitive application process, Rachel Sobel '15 has been selected to be a student representative of the American Chemical Society at the United Nations Framework Convention on Climate Change (UNFCCC). The annual convention will take place from Nov. 11-22 in Warsaw, Poland, and will address proposals for a comprehensive international agreement to reduce carbon gas emissions.
The UNFCCC was created during the 1992 Earth Summit in Rio de Janiero in an effort to more seriously address the issue of climate change through international cooperation. The conference authored the renowned Kyoto Protocol in 1997, which put in place binding emissions standards for signatory countries and paved the way for future progress on the issue (unfccc.int). This goal of this year's conference will be to draft the preamble and objectives of another agreement that will eventually succeed the Kyoto Protocol.
Sobel's role in the conference will involve using social media to spread the word about the latest technological innovations and policy decisions related to climate change. She will also use her platform to report about the discussions taking place at the conference. Working alongside other student representatives, Sobel will blog and use Facebook and Twitter in an effort to increase awareness about the issue of climate change, especially among college and university students.
Before the conference, Sobel will travel to Washington, D.C., where she will attend a Media and Outreach training session at the American Chemical Society headquarters. She will also learn more about specific policy priorities by participating in informational meetings with legislative aids on Capitol Hill.
After the conference, Sobel will give a presentation about her experience at the American Chemical Society National Meeting in Dallas, and she will continue to blog about climate change throughout the spring. She will also join the other ACS student representatives in producing a video documentary about their experience at the UNFCCC conference.
"This will be one of the most amazing experiences I have ever had,", predicts Sobel. I will get to meet people from all over the world and be in the midst of policy change that affects people on a global scale."
Sobel is a double major in biochemistry and women's studies and explains that she was motivated to apply for the program out of her interest in the intersection of science and public policy. "Ever since my first college chemistry course, Principles of Chemistry in the Context of Health and Environmental Chemistry, I have been interested in better understanding how science can be used to inspire action," says Sobel.
The program's competitive application process drew students from across the country and required an essay, a sample blog post, and a sophisticated understanding of the issues surrounding climate change policy. Sobel credits Professor of Chemistry Tim Elgren and Leslie Bell of the Career Center for their instrumental assistance with the application process.
Follow Sobel's work throughout the year on the Students on Climate Change Facebook page.