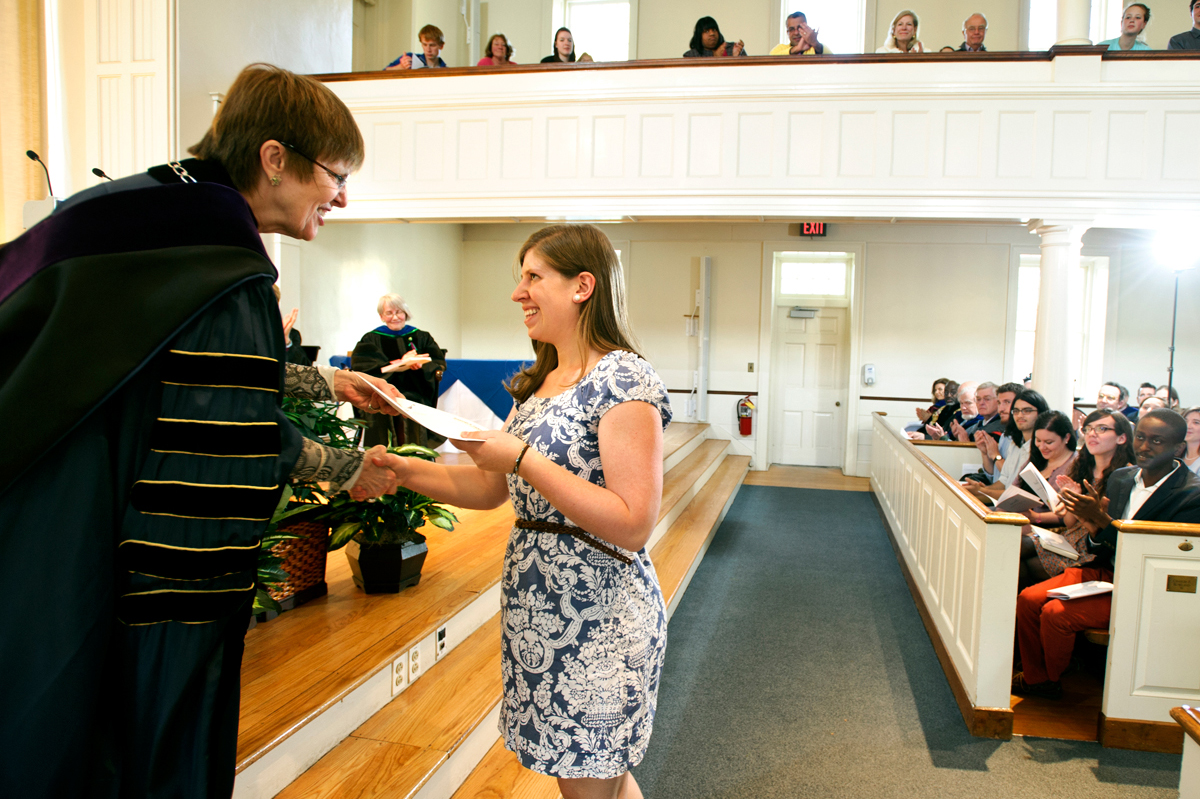 Academic achievement prizes, prize scholarships and other recognition of student accomplishments were awarded at Hamilton's 63rd annual Class & Charter Day convocation on Monday, May 13, in the Chapel. Among the top prizes Nicholas Solano '14 was awarded the Milton F. Fillius Jr. /Joseph Drown Prize Scholarship, and Susannah Parkin '13 was named the recipient of the James Soper Merrill Prize.
Solano is an economics and government major from Nashua, N.H. He is executive director of Rebuilding Together Mohawk Valley, the local branch of the largest national volunteer home rehabilitation organization in the United States. Solano participated this year in The Levitt Leadership Institute, a two week intensive leadership training program for Hamilton students. He is a Writing Center tutor and was a 2010-11 Coop Service Intern.
The Milton F. Fillius, Jr. /Joseph Drown Prize Scholarship, established by the Joseph Drown Foundation, is awarded to a student completing the junior year who has been very successful academically, who has demonstrated outstanding leadership qualities while at Hamilton and who is likely to make a significant contribution to society in the future.
Parkin is a psychology major and Dean's List student from Arlington, Mass. A Hamilton Outing Club trip leader, she received the Fillius/Drown Scholarship at last year's Class & Charter Day. Last summer she was part of a student research group that studied self-esteem under Associate Professor of Psychology Jennifer Borton. The students and Borton presented a poster of their research at the annual conference of the Society for Personality and Social Psychology in New Orleans in January. Parkin was recently elected to associate membership in the Hamilton chapter of Sigma Xi, the scientific research society.
The James Soper Merrill Prize is awarded to the member of the graduating class "who, in character and influence, has typified the highest ideals of the College." The winner is selected by the faculty and speaks at Commencement.
A total of 155 students won other prizes and scholarships for public speaking, writing and achievement in all academic disciplines. Visit the Class & Charter Day website to view the complete list of award recipients.