Students Present at FASEB Conference
---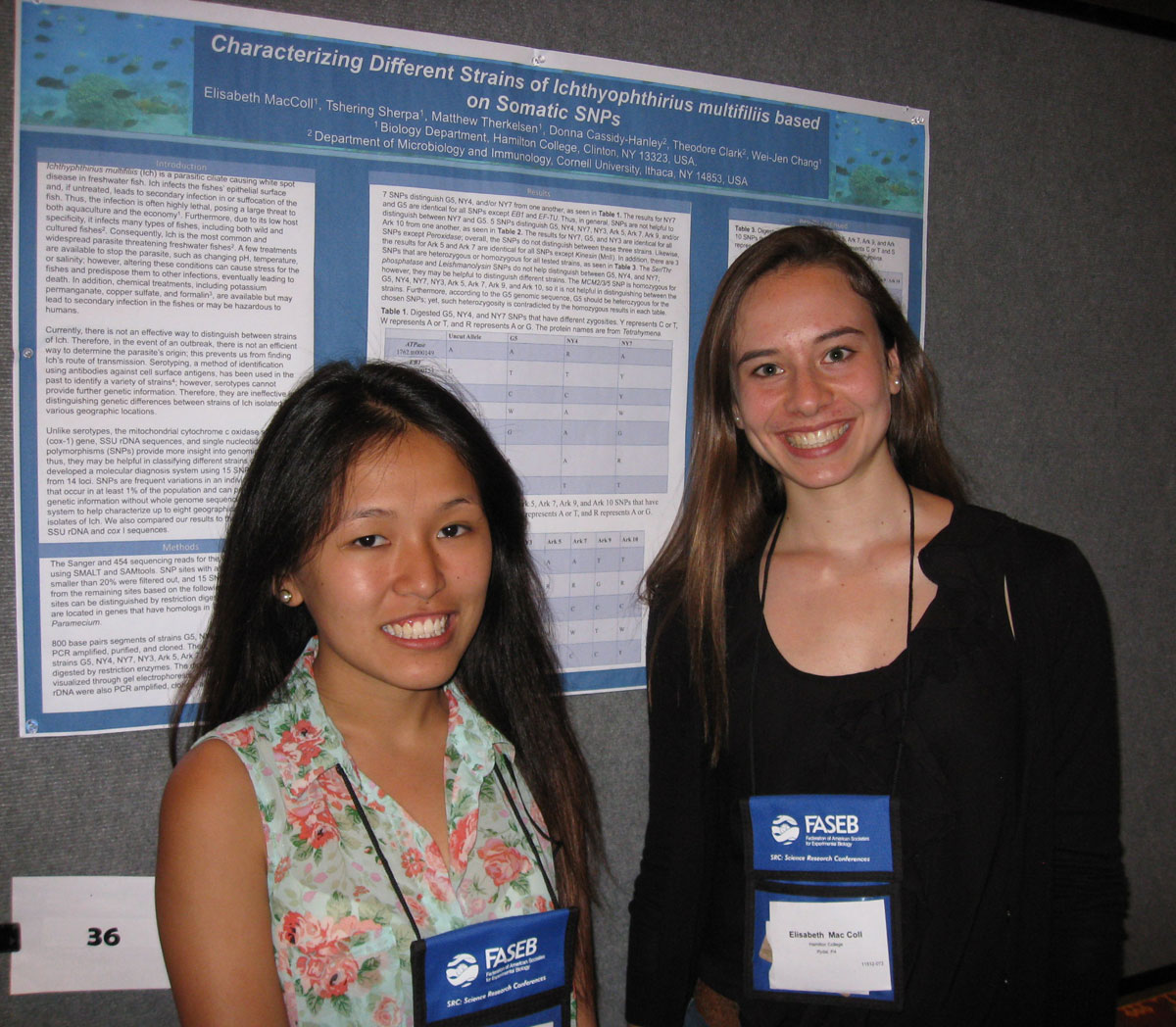 Elisabeth MacColl '16 and Tshering Sherpa '16, along with Associate Professor of Biology Wei-Jen Chang, presented a talk and poster at the Federation of American Societies for Experimental Biology (FASEB) Ciliate Molecular Biology Conference held July 7-13 in Steamboat Springs, Colo.
Their talk, "Characterizing Different Strains of Ichthyophthirius multifiliis based on Somatic SNPs," stemmed from a project started by Matthew Therkelsen '12 with support from Professor Theodore Clark at Cornell University. Ichthyophthirius multifiliis is a deadly parasite causing white-spot disease on freshwater fish and posing a large threat to both aquaculture and the economy.
Using single nucleotide polymorphisms that occur naturally on genes within a population, MacColl and Sherpa developed a way to distinguish between various strains of the parasite at molecular level. Their method allows for tracing the routes of transmission and understanding origins of the parasite.
In addition, while the parasite's method of reproduction is currently unknown, population genetic data from the students' research strongly suggest that Ichthyophthirius reproduce sexually. This research was supported by a National Science Foundation Major Research Instrumentation Program grant and a Cottrell College Science Award from the Research Corporation for Science Advancement.