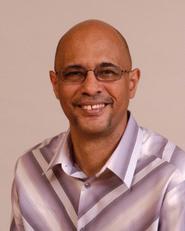 Westmaas Discusses Carnival on Atlanta Radio
Assistant Professor of Africana Studies Nigel Westmaas was an invited guest on Radio Free Georgia 89.3 on Feb. 9 to discuss Carnival in the Caribbean and the Americas. Westmaas shared his knowledge and experience of the regional and global Pre-Lenten Carnival celebration and its historical, religious and cultural roots with the panel.
The discussion was conducted on the Atlanta station's regular "Radio Diaspora" programme and will continue through February, the customary period of Carnival celebrations.