Ravven Attends Affective Neuroscience Seminar
---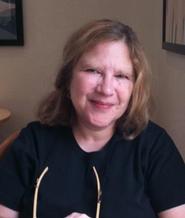 Heidi M. Ravven, professor of religious studies, was an invited participant in a small, intensive seminar on affective neuroscience Dec. 12 – 19 in Puerto Vallarta, Mexico.
Led by neuroscientists Jaak Panksepp and Douglas Watt, the seminar focused on Panksepp's original research and theoretical work in affective neuroscience, and particularly his most recent findings on prototype emotions.
Panksepp has identified basic seven basic emotional mechanisms that are homologous in all mammals – seeking, fear, lust, rage, panic, play and care. He founded the field of affective neuroscience and wrote the seminal textbook Affective Neuroscience.
Ravven participated with 11 others whose professional engagements and interests ranged from neuroscience to psychoanalysis to philosophy.