Williams Publishes Monarch Butterfly Article
---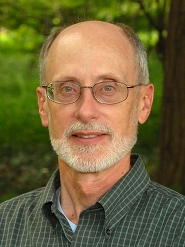 An article co-authored by Ernest Williams, the Christian A. Johnson Excellence in Teaching Professor of Biology, recently appeared online in the journal Insect Conservation and Diversity. "Decline of monarch butterflies overwintering in Mexico: is the migratory phenomenon at risk?" will appear in a forthcoming print issue of the publication, which is a journal of the Royal Entomological Society.
The article presents the results of a study showing that the number of monarchs overwintering on the mountains in Mexico - representing the population of monarchs east of the Rocky Mountains - has declined significantly over the past 17 years. Williams collaborated with several monarch butterfly researchers in this study.
The researchers attribute the decline to three factors. On the 12 mountains of central Mexico where monarchs overwinter, continued logging has degraded the forest the butterflies depend on for protection from freezing; thus, they are losing overwintering habitat. Expanded use of corn and soybeans genetically modified to resist herbicides is leading to a loss of milkweeds, the host plants of monarchs, across the central United States; thus, they are also losing breeding habitat. Finally, extreme weather, exacerbated by climate change, has lowered the survivorship and breeding of monarchs.
These factors point to a continued decline in monarch abundance and a risk of the loss of their unique migratory phenomenon. The researchers' analysis points to the need for better stewardship of monarchs through the management of their winter and summer habitats.