Last updated: December 6, 2022
Enable Google 2-Step Verification
Google offers an additional level of protection called 2-step verification. When 2-step verification is activated you'll log in with your usual ID and password and then you'll be asked to enter a verification code. You have the option of receiving the code via a text message sent to your phone or by obtaining a list of acceptable codes. When 2-step verification is activated, a verification code will be required on any device on which you are accessing your Hamilton e-mail account. For more detailed information on 2-step verification, click on the appropriate links in the Overview section below. Once you feel you understand what is involved, click on the ACTIVATE link below to get set up.
Activate 2-step verification now:
NOTE: On the first step you will be required to login with your Hamilton credentials.
Future Sign-ins
When you sign into your account in the future, you can select "Remember this computer for 30 days" so that you will not be asked for a verification code for the next 30 days when signing in from your current device.
How to remember computers and remove trusted computers
Note: In Google's current version of the instructions, it says "Trust this computer". This is the same as "Remember this computer" and is only valid for 30 days.
General Overview Information
Google video on 2-step verification
General overview page on 2-step verification
List of methods available for verification - including those that do not require an Internet connection
2-step verification help page - contains a complete list of help topics
Additional topics of interest
For those who use Microsoft Outlook, Thunderbird or the Android email app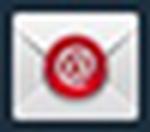 on your Android device, 2-step verification requires a special sign-in using App Passwords.
I have a new phone and need 2-step verification codes sent to it.
Questions?
Please contact the LITS Help Desk at 315-859-4181or by emailing helpdesk@hamilton.edu.
Office Location
Burke Library
198 College Hill Road
Clinton, NY 13323
Hours
Mon-Thu 8 a.m. - 10 p.m.
Fri 8 a.m. - 8 p.m.
Sat - Sun 10 a.m. - 10 p.m.